Listen To LBC Online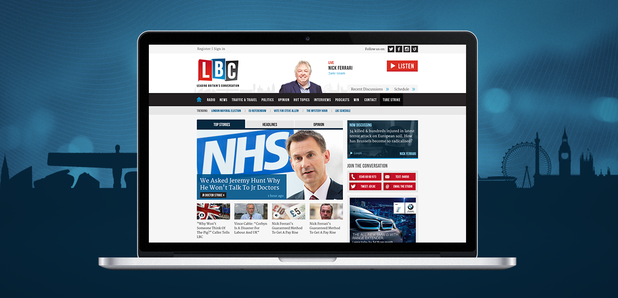 You can listen to LBC on this page from anywhere in the world.

You can now listen to all of LBC's shows from the last seven days completely free.
- Simply click on Listen To LBC above.
- Click on Listen Again.
- Choose the programme you want.

LBC is proud to be a founding member of the UK Radioplayer.