Peston's Row With Furious Caller Who Said Theresa May Has Given UK Army To EU
26 October 2017, 14:05 | Updated: 26 October 2017, 14:53
The European Union is the reason there is peace in Europe, a fired-up Robert Peston told an LBC caller.
The ITV Political Editor was hosting his first LBC show, standing in for James O'Brien while he enjoys a well-deserved break.
And when discussing Brexit, he received a call from Christine, who was furious with Theresa May, who she claimed had given up the British Army to the EU in her Florence speech.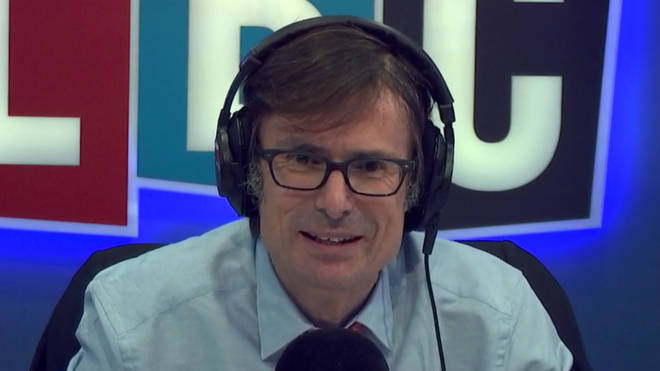 But Robert insisted that close links between the economies and armies of the European countries is the reason that there has been peace in Europe for so long.
Christine said: "In a divorce settlement, assets on both sides have to be divided. And Mrs May, during her Florence speech, when she was busy being so very generous when she gave away one of our biggest assets without asking for anything in return - our army and security forces.
"She said we would carry on providing those free of charge."
But Robert insisted: "I thought she was making a perfectly reasonable point that it's within our interest to keep Europe stable.
"The European Union has been the structure which kept Europe free form conflict for a longer period than at any point in modern history. I think that matters."
Things got very heated when Christine claimed: "It would not be in their economic interest to go to war any more."
And Robert interrupted to say: "Because of the European Union!"