Iain Dale's Book Club With James O'Brien: Available Now
4 December 2018, 12:51 | Updated: 5 December 2018, 07:12
James O'Brien was interviewed by Iain Dale for his Book Club podcast as they discussed his book How To Be Right.
- Download Iain Dale's Book Club Podcast NOW
The pair started by recalling how they met, when James went into Iain's book shop.
"I was a gossip columnist so I would attend book launches in the hope somebody like Gyles Brandreth would say something regrettable which I'd then write up for next day's newspaper," James said.
"There were a few people I met in those days who I remember as being really nice, and you were one of them. You were a good egg. What happened?"
Iain replied: "I know, it's terrible isn't it? And how have we both ended up here?"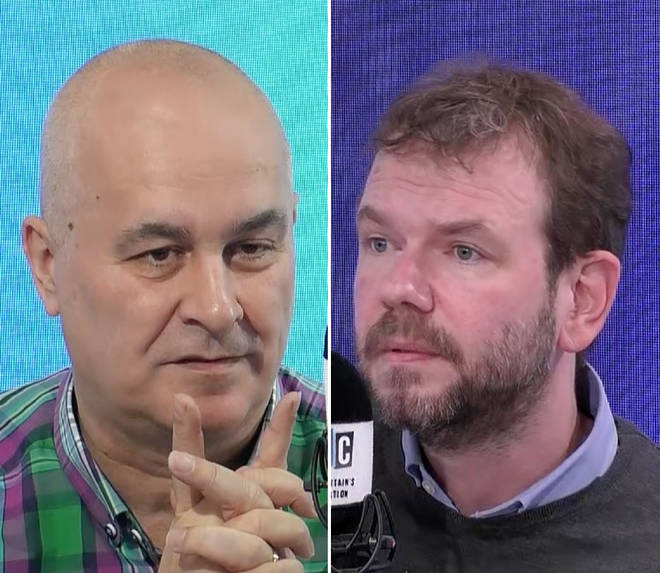 The pair clashed over Brexit and taking part on the big political TV programmes, such as Question Time.
On the latter, Iain asked James why he turns down invitations to those shows, to which James responded: "You've put me in a slightly difficult position now, given that you've now cast yourself as someone that says yes all the time."
James's response was fascinating - and led to quite a row between the two LBC presenters.
- Tap to subscribe to Iain Dale's Book Club podcast: Apple Podcasts | Google Podcasts