Why The American TV Host Who Shot A Goat In Scotland Makes Us Sick: Andrew Castle
27 October 2018, 08:23 | Updated: 27 October 2018, 17:49
Andrew Castle got cross at an American TV presenter who shot a wild goat in Scotland and posted the picture on social media.
Larysa Switlyk, who presents the Larysa Unleashed programme, posted photographs of herself posing with the dead goat on a hunting trip to the Scottish island of Islay.
While the hunt itself was legal, the TV host sparked outrange after posting the photo on social media.
But Andrew Castle was confused as to why people were so offended.
He said: "This is an island that allows deer culling and deer stalking to control the population. A goat is not protected yet we are offended, and I think it's a confusing part of the way we go about things.
"We're offended by those pictures but we're not offended by farming methods which take place under our very noses."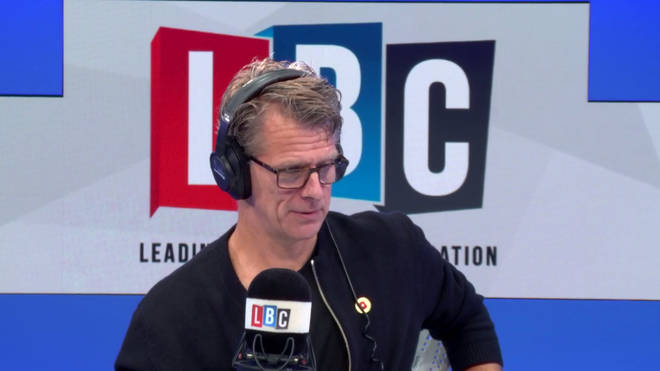 "I just think there's an element of hypocrisy as you enjoy your egg and bacon, you haven't thought for a minute where that's come from, have you?
"I don't generally, but pieces like this do make me think that we're being rather cruel.
"Yet we're not moved by that under our noses because we're not seeing a gloating American woman who does make you a little bit sick telling us that w'ere all ignorant and that she's done a great thing."
After the social media backlash, Ms Switlyk said that she would be heading on her "next hunting adventure" and "connecting back with nature".
But she faced further criticism for calling critics "ignorant".