Andrew Castle Flabbergasted By Tube Union's Reasons For Latest Strike
24 November 2016, 14:15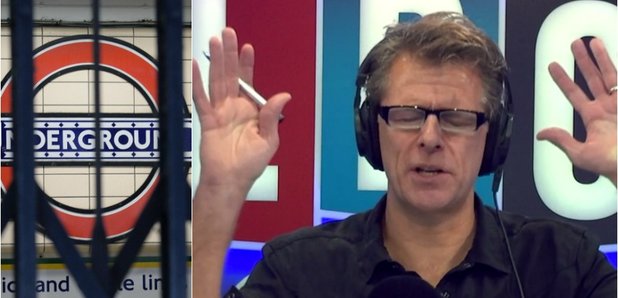 John Leach of the RMT tells Andrew Castle why his members are planning on striking for two days in the run-up to Christmas and quite frankly, the LBC presenter can't believe his ears.
John Leach is the London organiser for the RMT union, which is planning strikes on 6 and 7 December in two separate disputes.
December Tube Strike: What You Need To Know
He told Andrew why Piccadilly drivers are ticked off - and it started with a lack of "facilities" at their depot. That's where Andrew had to jump in, because he quite simply didn't believe what he was hearing.
"Facilties for what?" the LBC presenter asked.
"For drivers to have a break," replied John.
"John, I've got to stop you. Please don't tell me there's not a seat to sit on or a toilet to pee in and that's why you're going to inconvenience hundreds of thousands of people.
"Is that it?!"