Andrew Castle Tells Labour MP: "You Want Brexit In Name Only!"
2 February 2018, 17:41 | Updated: 2 February 2018, 17:51
When a Labour MP called for Britain to remain inside the single market and customs union Andrew Castle told him: "You want Brexit in name only".
Stephen Doughty, who is part of the pro-EU campaign group Open Britain, argued it would achieve the "freest and fairest trade" with the bloc.
The MP Cardiff South and Penarth also said voters should have the right to change their minds "as the facts become clearer".
So, Andrew told Mr Doughty: "You're in favour of staying in the Customs Union, staying a part of the single market, paying the price for that in terms of the immigration, the freedom of movement, take in rulings from the European Court of Justice and everything else.
"I mean there's a new phrase isn't there - BRINO - that's what you're actually aiming for. We're not going to be leaving at all if you have your way."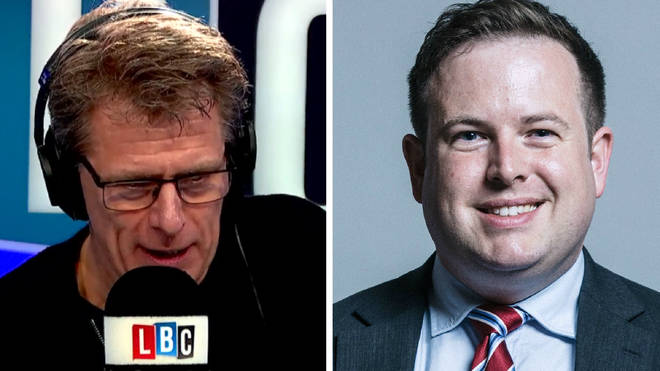 The Labour politician, however, rejected that claim as he argued it was possible to place a "series of restrictions" on freedom of movement inside the single market.
He continued: "You wouldn't walk into a car showroom blindfolded and just get into a car and drive off and find yourself falling off a cliff.
"Similarly if you bought a car and you suddenly discovered it had wonky steering and didn't do as many miles to the gallon as you thought it was going to do you you'd ask for a refund."