Andrew's Heartwarming Tribute To "Forever Charming" Bruce Forsyth
19 August 2017, 08:19 | Updated: 22 August 2017, 09:52
Having met Bruce Forsyth many times throughout his career, Andrew Castle reflected on "forever charming" Brucie's amazing star quality in this heartwarming tribute.
The nation is mourning the loss of one of Britain's best loved entertainers this morning following news of Bruce Forsyth's death yesterday, aged 89.
The iconic television presenter had an epic showbiz career spanning more than 70 years.
Andrew Castle worked with Brucie on a number of occasions, including when he was a contestant on Strictly Come Dancing in 2008.
The LBC presenter paid tribute to the "forever charming" Mr Forsyth on his show this morning, telling his listeners how hard Bruce worked whenever he met him.
Read more: Veteran Entertainer Sir Bruce Forsyth Dies Aged 89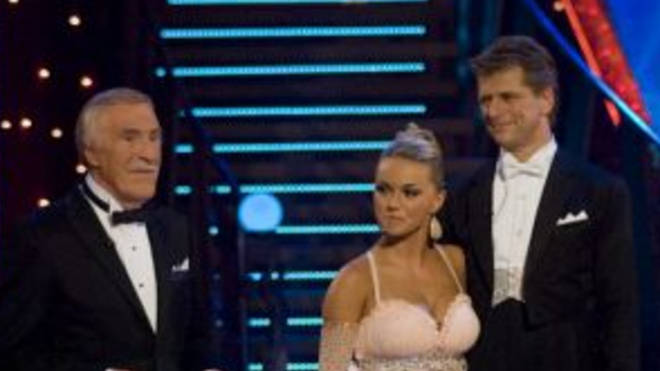 Andrew told of just some of the times he worked alongside him, starting off with when he commentated a celebrity tournament of Bruce's beloved golf, in which the entertainer was competing.
He said: "Whatever he did he was totally and utterly professional."
Andrew went on to describe some of his time on Strictly Come Dancing: "In the rehearsals for Strictly Come Dancing, he would always be the first person there, and the last person to leave.
"He wanted to get everything absolutely spot on.
"I once had him on the GMTV sofa as well for an interview when...the head of ITV had let him go. And I thought, I mean at this point, Brucie well he must have been in his mid 70s, early 70s, and you would think after the career that he'd had, even at that point it must have spanned 60 years, six decades at the very top.
"And I said 'you know, wouldn't it be nice', because I'd known Bruce for a bit of time, a little bit socially as well, and I said 'why don't you just play more golf, relax a little bit, and enjoy life?'.
"I mean the look that he gave me! There was no chance. He wanted to be at the top of the game."