Boris Johnson Should Be Sacked, Says Lord Digby Jones
1 July 2018, 17:09
The former independent Trade Minister says he would have sacked Boris Johnson for his 'f*** business' remark if he was in Theresa May's shoes.
Lord Digby Jones told Andrew Castle he would have sacked Boris Johnson for cursing at businesses.
The former independent Trade Minister said: "What is not helpful at all is when you get one of the great officers of state, the foreign secretary, saying 'f*** business', I would sack him.
"I would say 'I'm sorry, you are a senior politician, I don't care if I'm a minority government Prime Minister, you're out of order and you've got to go.
"And believe me, Theresa, no-one would come to his support to that.
"When you've got nothing to lose, you become quite powerful."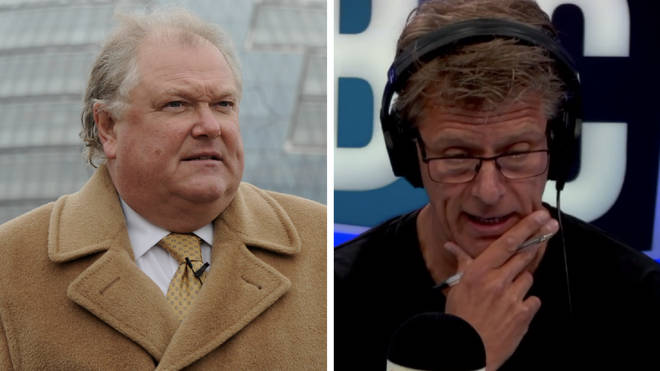 Lord Jones also said that what business does need, is a "government of the day, a society, the mood music of the media, to actually work with the element of wealth creation to take risk, risk money, work hard, bring skill, make money, pay your fair share of taxes, employ lots of people, and keep the rewards that's left and call it profit."
Asked by Andrew whether the Conservatives were still the party of business, Lord Jones said: "The general direction is that a business would say 'well I'd vote for a party that will keep my men and women in work, and keep me earning money.
"That has to be the Liberals or Tory's.
"Vote for a party that wants to destroy the ability to build schools and hospitals, you vote Labour at the moment."