Caller's Sad But Perfect Example Of Why Families Need To Talk About Organ Donation
24 February 2018, 09:16 | Updated: 24 February 2018, 09:36
It's a difficult decision for families. When this caller was faced with the question of organ donation after her mum died in a car accident she said "no". Years later she made a discovery that highlights the importance of having the conversation.
The need for families to talk about organ donation was highlighted by a caller who had a heartbreaking story to share.
12 years ago Dawn, who was her mum's next of kin, had a very difficult decision to make after her mum died in a traffic accident at the age of 59.
She told Andrew Castle that when she was approached by the organ co-ordinator at the time she was "absolutely distraught" and could not get her "head round this".
She says she "unfortunately said no".
But Dawn had never had the conversation with her mother and was not aware of her wishes.
Last year she came across an old donation card that belonged to her mum.
She used her time on air to appeal to listeners to "have the conversation".
The caller said she believed in presumed consent for organ donation and that she had a donation card and has had the conversation about it with her children.
Listen to her story in the video at the top of this page.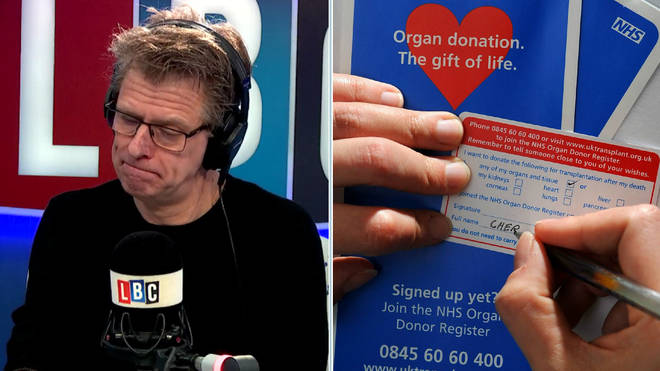 MPs have agreed to change the organ donation law in a bid to to help save hundreds of lives a year.
The proposed move was discussed in the House of Commons.
New rules would see people having to opt-out of the scheme as opposed to opt-in, which is currently the case.