Castle Sticks It To RMT Boss Over 'Political' Southern Strike
31 December 2016, 09:11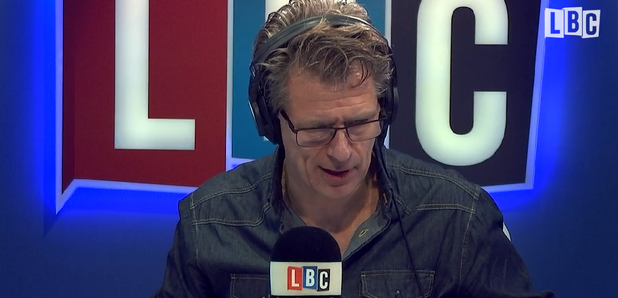 "No pay cuts, no job losses, guards are still going to be on the trains": Andrew Castle challenges RMT boss Mick Cash over the 'political' Southern Rail strikes.
Guards have walked out for three days, starting today in the latest industrial action which has crippled the troubled train service in a row over their role.
The unions are angry that Govia, the owners of Southern, want drivers to open the train doors, instead of the guards.
However, in a testy clash with the union boss, Andrew Castle insisted that no jobs were at risk and most trains already run with drivers operating the doors.
He told Mr Cash: "If the guards are not deemed as safety critical, then you lose your power, don't you? They have to be deemed as safety-critical or else they become more vulnerable.
"There's no pay cuts, there's no job losses. Guards are still going to be on the trains on Southern, aren't they?
"It's just that they are not going to have responsibility for closing the doors. No job losses."
Mr Cash responded: "It's not about us losing power, it's about those people who are on the trains being able to do that job safely for the passengers. That's what the safety-critical aspect means."
But Andrew insisted: "So how come a third of trains on the national network are already driver-operated? Thameslink drivers are operating the doors. I don't understand what is different now."