CBE For Rail Boss "Rubs Salt Into Very Raw Wounds" Of Passengers
9 June 2018, 18:58
Martin Abrams from the Association of British Commuters describes the award for Network Rail boss as "a slap in the face" of commuters.
Mark Carne, the head of Network Rail, has been awarded a CBE for his contribution to improving safety and modernisation of the rail network.
But the award coincides with the cancellation of hundreds of trains every day by rail services after a new timetable caused severe disruptions to thousands of passengers across multiple train operators.
There has also been criticism of a hike in ticket prices in January, which were the biggest rise since 2013.
Martin Abrams, from the Association of British Commuters, told Andrew Castle that "if there's one thing the rail industry is really bad at, apart from running a functional rail service, it is public relations."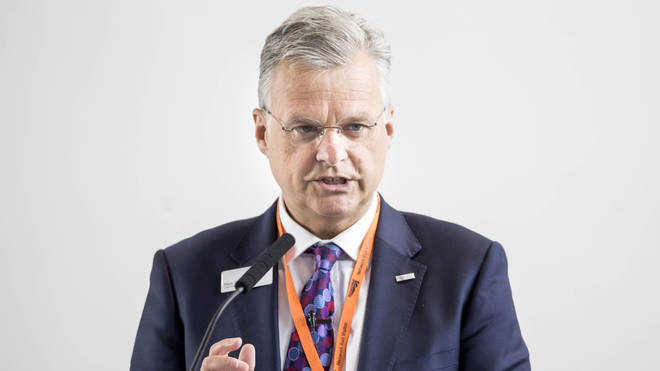 He said: "They should have realised by the single act of accepting this gong will only rub salt into the very raw wounds of passengers who are still chasing massive delays, massive upheaval, and absolutely no end in sight.
"You've got to think about the optics.
"In the month where thousands of trail services are being cancelled, causing huge upheaval for passengers, people's jobs on the line, and people's general day to day lives essentially ruined by the fact they can't get from A to B.
"It's a real slap in the face."