Harriet Harman Tells Andrew: I Should Have Gone For The Labour Leadership
4 February 2017, 11:03 | Updated: 4 February 2017, 14:24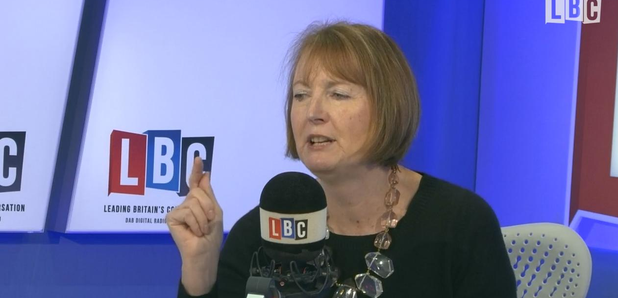 In an interview with Andrew Castle, MP Harriet Harman admits she should have gone for the Labour leadership herself.
The Labour MP appeared on Andrew Castle's Saturday morning show to speak about her new book 'A Woman's Work'.
Reflecting on her political career, Harriet said she should have stood for leadership of the party.
The MP was elected as the Deputy Leader of the Labour party in 2007 and stood in for Gordon Brown during Prime Minister's Questions in April 2008, making her the first female Labour Minister to do so.
Following the resignation of Gordon Brown as Prime Minister (and as Leader of the Labour Party) in 2010, Harman temporarily became leader of the party, but announced she would remain as the Deputy Leader instead of going for the Leadership.
After Ed Miliband was elected as leader, she returned to her role as Deputy Leader
Here she admitted to Andrew that she should have stood for the leadership. She said: "I think everybody was a little bit surprised, including myself, by how well it worked out when I found myself doing the leadership and I should have thought 'oh it's working out, I could do it for real'."
Andrew then said: "We all suffer from a lack of self-confidence don't we?"
He added: "Well I don't know whether Donald Trump lays his head on the pillow and questions himself at all, but I certainly do, perhaps that sense of vulnerability is human."
Harriet responded: "It's much more a women's thing, I'm afraid, than a man's thing...the world is full of men putting themselves forward for jobs which they're not really up to."
She continued: "In that respect I think for that moment I was probably one of those women who should have thought 'well I should go for it'.
"I look back, but you know, perhaps if I had then I wouldn't have got it, who knows."