Hilary Benn: A Brexit Delay Wouldn't Mean We're Not Leaving EU
18 March 2018, 08:34
Calls for a Brexit transition delay have provoked a political clash but Chair of the Exiting the EU Committee Hilary Benn has told LBC it doesn't mean we're not leaving the EU.
Divisions have emerged in a powerful Commons committee after Brexit supporters refused to back a report recommending extending the transitional period.
Tory and DUP MPs have forced the 'Exiting the EU Committee' to publish rival recommendations within the official text that was backed by the majority of members.
Chair Hilary Benn, who is a Remain supporter, spoke to Andrew Castle on LBC and insisted "this is not about overturning the result of the referendum, it is about getting the best deal".
A call for Brexit to be delayed to give the UK more time for a better deal provoked a furious bust-up between pro-Remain and pro-Leave MPs.
Mr Benn said: "If substantial parts of the new partnership has not been agreed then the government should seek an extension.
"What this is about is making sure the length of time is flexible enough so that we get the best deal for the UK whilst we still have the maximum negotiating clout, that's what our recommendation it's about."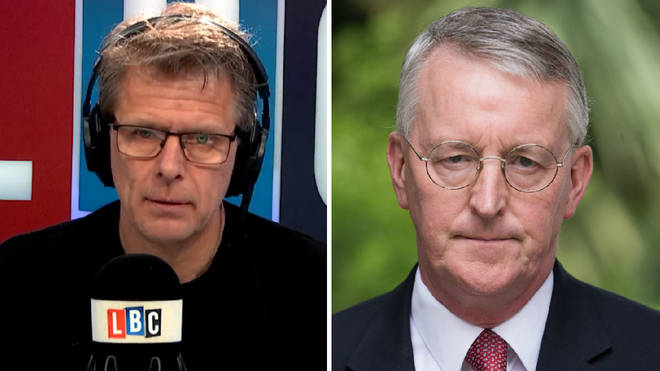 Launching the majority report, Mr Benn said the divisions in the committee showed that achieving an agreement on Brexit was far from easy.
He told LBC: "This is a sensible, measured proposal to deal with a situation in which there's a lot of stuff which still hasn't been agreed".
You can listen to Hilary Benn's comments in the video at the top of this page.