Hospital services sacrificed to allow for Covid capacity, caller reveals
2 January 2021, 09:05
This midwife reveals that her hospital has slashed antenatal services in order to accommodate coronavirus patients.
Sarah told Andrew Castle that midwives at her hospital are "fairly stretched" because of a pandemic surge in births.
Instead of increasing capacity for antenatal and postnatal services, she told LBC that the hospital's low-risk birth centre is closed.
"That is where our lowest risk women go," she explained, going on to explain that her department are having to stretch other services to facilitate patients.
"We have a high risk labour ward but that's already stretching at the seams – we're already at capacity there."
The caller revealed "the last pandemic we had one of our post-natal wards taken away," for the same reason but was not used to its full potential, making her and her colleagues wonder why their department was put under greater pressure.
Read More: Covid-19 crisis in numbers: LBC brings you the stats you need to know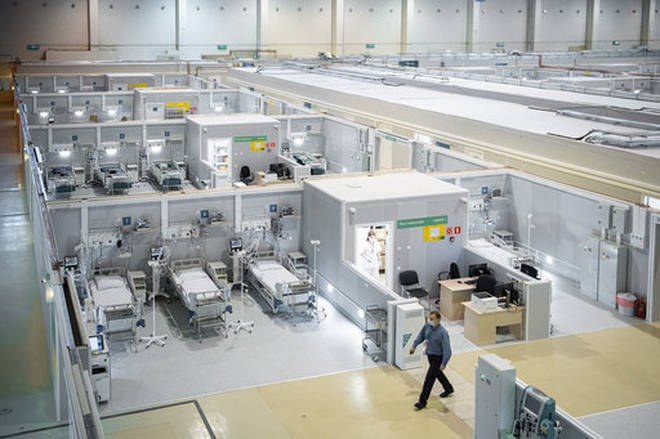 Read More: Covid-19 vaccine shortage 'reality' can't be 'wished away', Chris Whitty warns
Andrew could see similarities in Sarah's issue: "People said the same thing about nightingales, it was the same thing about private hospitals closing last time."
The caller admitted that "we need capacity somewhere," but she asked decision-makers to have give and take to their policies.
Sarah suggested that if her ward has eight beds, and only six are used, to give birthing services the space not being used – not even beds.
She called on women to raise awareness for the issue.
Listen & subscribe: Global Player | Apple Podcasts | Google Podcasts | Spotify