How The 2011 Riots Began - From The Man Who Started It
6 August 2016, 08:27 | Updated: 13 September 2016, 13:54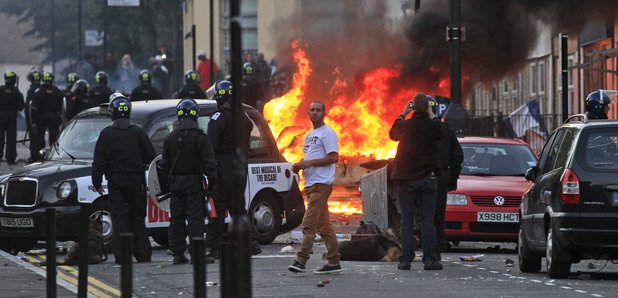 Five years ago the streets of London erupted into unprecedented levels of violence. This is how it happened from the man who started it.
Marcus Knox-Hooke was a friend of Mark Duggan who was sentenced to 32 months in prison after pleading guilty to four charges of violent disorder, burglary and robbery during the 2011 riots.
He told LBC's Andrew Castle about the series of events that lead to the riots in 2011 that are now the subject of a new film, Hard Stop.
It started at a protest about the shooting of Duggan at Tottenham Police station.
He said that he had initially wanted to attack a police officer but they withdrew from the area. "I just took out my frustration on some police cars."
That initial spark of violence was credited with fuelling the riots tats spread across the country five years ago. Listen as he tells his story.