Jeremy Corbyn Allowed Anti-Semitism 'To Run Rampant Within Labour', Campaigner Warns
23 September 2018, 08:33 | Updated: 23 September 2018, 08:49
A campaigner against anti-Semitism criticises the Labour leader for allowing racism to flourish in the party.
Speaking to Andrew Castle on LBC, Gideon Falter of Campaign Against Anti-Semitism said that Mr Corbyn is an "unwitting anti-Semite".
"He just simply associates with anti-Semites and parrots what they say," he said.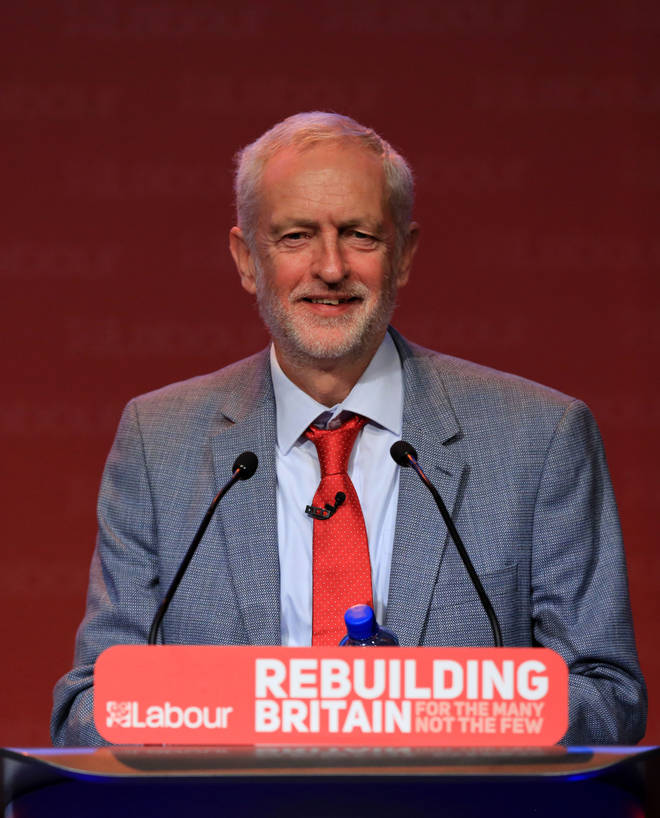 The campaigner was wary of the Labour leader's position amid the row within the party.
"When you've got the leader of the Labour Party and potentially the country's next Prime Minister, it's not good enough to be saying 'I'm not quite sure what anti-Semitism is," he said.
"He's got to know exactly what racism is.
"He's got to be leading by example and the fact that we're even having this conversation is just evidence that the man is deeply unsuitable for the role he's taking on."