Clarke: "Very Good Risk" Of 2016 Recession
21 July 2016, 07:59 | Updated: 13 September 2016, 15:13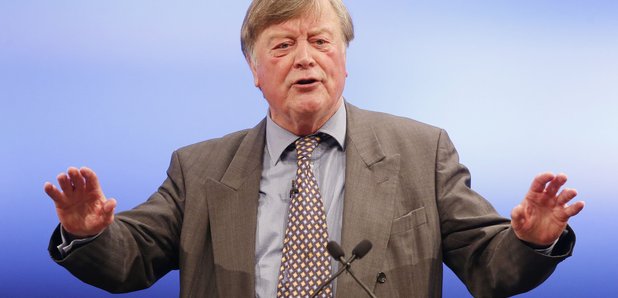 Former Chancellor Ken Clarke says that the current economic instability means that Britain could well be headed for a recession in the next six months.
The much-respected Conservative MP joined Andrew Castle on LBC and predicted that the UK could be headed for a big economic slowdown in the wake of Brexit.
"I think there's a very good risk of recession before the end of the year," said Clarke.
"I hope I'm wrong. The IMF doesn't appear to think we're going to go into recession, they think we're going to suffer a bad slowdown which I think is pretty inescapable.
"Certainly in the short term we face a lot of economic difficulties.
"The vote has plainly done a great deal of damage to confidence in the economy. No-one's going to invest here until we have a kind of outline of what our economic and trading relationships are going to be with the rest of the world.
"It's all very well saying Brexit means Brexit...we've got to get on with deciding what Brexit means."
Clarke also attacked the Leave campaign for focusing on immigration in the referendum campaign.
"The referendum was only about whether we're members of the EU or not.
"It was the Leave campaigners who turned it into an anti-immigrant frenzy.
"The accepted wisdom now is it was actually a vote to have fewer foreigners here.
"I have constituents asking: when are we going to send the Pakistanis back?"