Labour Figures Clash Over Corbyn's Electability
2 July 2016, 08:27 | Updated: 13 September 2016, 15:45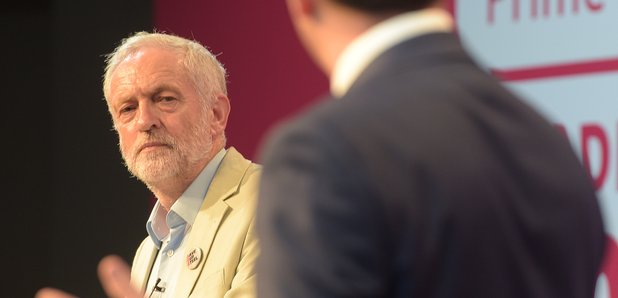 Journalist Paul Mason clashed with former Blair aide Lance Price overcast how electable Jeremy Corbyn is, amid attempts to dethrone him as Labour leader.
The debate took place on Andrew Castle's weekend breakfast show on LBC, as Corbyn faces a looming leadership challenge from MPs in his party.
"Right now what the Labour party membership is being asked is: would you like what you've already got, or would you like what I've got in this box," said Mason.
"I can't tell you what it is, I can't tell you who it is, I can't tell you what their priorities are, I can't tell whether they've got leaderships skills, but would you like to swap Corbyn for what I've got in this box?"
Price fired back: "That simply isn't the case. We know full well that there are people who are willing, able and capable of running against Jeremy, and quite possibly winning in the country."
Listen to the lively debate about the future of the Labour leader.