McTernan: McDonnell Shouldn't Be In Labour Party
20 November 2016, 09:29 | Updated: 20 November 2016, 10:08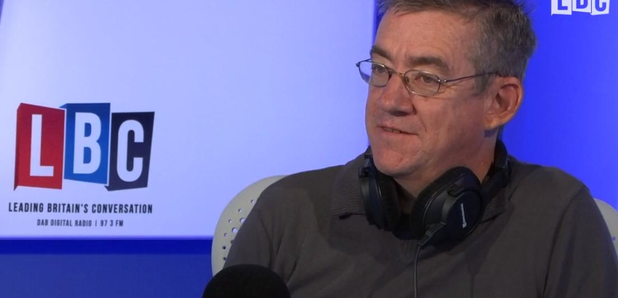 Former advisor to Tony Blair, John McTernan reacted angrily to John McDonnell's praise for rioters, saying it proves the shadow chancellor should not be in the Labour party.
Talking to LBC's Andrew Castle McTernan condemned his comments praising riots from 2010 as 'the best of our movement.'
"That was fascism pure and simple. That was a celebration of violence. A lot of violence, a lot of blood and violence and John McDonnell's got form for that you know."
"His association with the IRA in the eighties, his association with many ultra left groups, he's a revolutionary socialist he is not a social democrat, he shouldn't be in the Labour Party, let alone be the shadow chancellor of the Labour Party."
"Of course a man who says things like that about violent demonstrations will never ever be part of any government in the United Kingdom because that is the kind of politics that Britain has always rejected, so it's not surprising to me to hear him say that stuff but it's maybe surprising some of your listeners."
Watch those comments in the video below.