Mother Who Fled Nazis Must Apply For UK Residence
30 June 2018, 17:40
This was the shocking moment a listener revealed their mother must apply for permanent UK residency, despite having fled the Nazis to get here.
Whilst discussing the surge in the number of British people obtaining EU citizenship since the Brexit referendum, Andrew Castle wasn't prepared for this call.
James in Barnes called in to tell the LBC presenter he's applying for a Belgian passport, as it's where his mother emigrated from.
When asked why, he said "It's exactly like you said Andrew, because of the Brexit and the problems that that is going to be for travel ... it just makes life easier"
Then, he suddenly revealed that "The other ridiculous thing is, my mother in reality Andrew, who fled the Nazis has never had to sign anything or apply for anything, at 83 has got to, in reality, apply for permanent residency - which she will not do."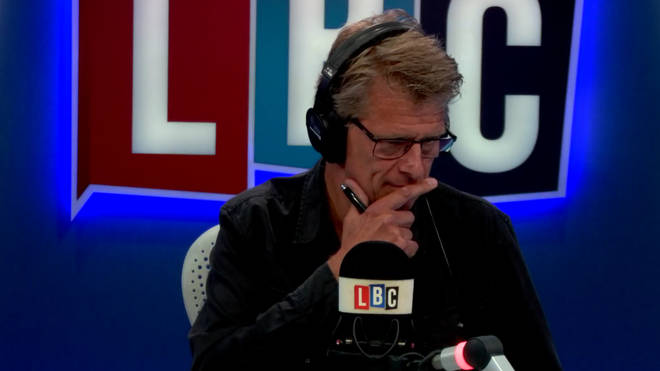 "That just shows you the ridiculousness of the government" he added.
Andrew was left shocked when James explained how despite living in the UK all her life and working as an educational welfare officer and psychotherapist for problem children, she would still be made to apply for permanent residence.
You can see more of the shocking exchange at the top of the page.