NHS "Crisis": Shadow Health Secretary Has A Message For Theresa May
7 January 2017, 10:13 | Updated: 7 January 2017, 11:08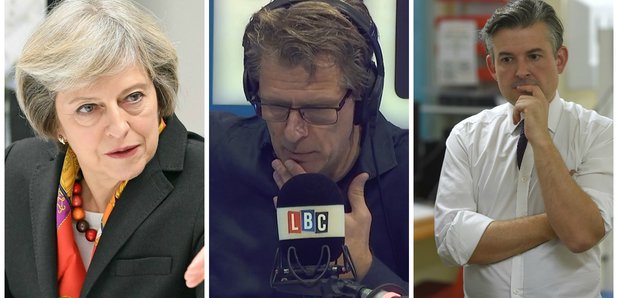 The Red Cross has said the NHS is in a "humanitarian crisis" and Labour's Shadow Health Secretary told Andrew Castle that the government needs to step up.
Jon Ashworth, Shadow Health Secretary, spoke to LBC presenter Andrew Castle on his Saturday morning show about the state of the NHS after the Red Cross said there is a "humanitarian crisis" in hospitals.
Andrew first asked Mr Ashworth about whether the issues are caused by a lack of funding.
The MP for Leicester South was quick to point out the funding cuts to social care have put extra pressure on hospitals.
He added: "On top of that the NHS itself is going through a huge financial squeeze, the biggest financial squeeze it's ever been through in its history.
"All of that is coming together in now what I think is one of the worst winters in the NHS for a good number of years. It is being pushed to breaking point."
Andrew then quizzed the MP on what he would do instead, and Mr Ashworth responded with: "When we run up to a general election we will come forward with our funding plan.
"But I would say to the government now, today, Theresa May, she cannot carry on burying her head in the sand.
"Parliament returns on Monday. Either her, or one of the health ministers needs to come to the House of Commons and explain what they're going to do to support the NHS this winter."