Parsons Green Victim: All I Thought About Was My Children
16 September 2017, 08:45 | Updated: 16 September 2017, 09:54
A caller tells Andrew Castle about the chaotic trauma inside the Parsons Green tube.
Shalin boarded the District line with his wife at Wimbledon, running onboard as the doors closed behind them.
He recounted his journey to Andrew Castle, and the explosion that followed at Parsons Green.
"A wall of orange moving at such a high speed, like Indiana Jones" rushed down the carriage, which Shalin remembers as being full of 11 and 12-year-old children.
The commuter tried to take his wife's hand and run but he fell and was "trampled" by the crowd fleeing the train.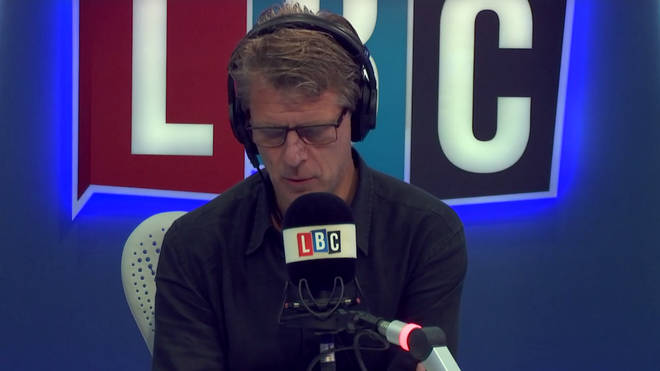 Shalin said: "People were saying it's going to explode, it's going to explode.
"There were shoes everywhere, mobile phones, handbags everywhere. You could smell burning hair. There were tufts of hair floating everywhere.
"The police and the ambulances were there by the time we got out of the station, helicopters.
"We just walked and walked and walked to try and get away from the scene. We walked for about 40 minutes without talking to each other to Putney.
"Total shock. My wife had a tear in her eye. All I could think about was my kids.
"That ball of fire just fizzled out a few centimetres from us. It came at such a high speed and disappeared in a second."
Watch the full moving clip above.