Andrew's Remarkable Interview With Bowie's Former Landlady
8 January 2017, 16:21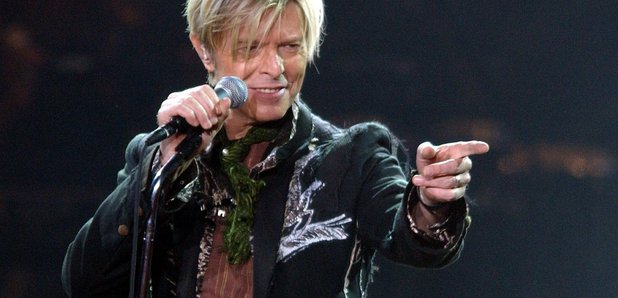 On the day David Bowie would have turned 70, Andrew Castle spoke to the musician's lover Mary Finnigan about their summer together.
Mary Finnigan released her book 'Psychedelic Suburbia: David Bowie and the Beckenham Arts Lab' just before his death last year.
Today would have marked Bowie's 70th birthday and Andrew Castle spoke to Mary about her remarkable memories of musical icon before he hit the big time.
Mary and Bowie lived together in the summer of 1969. She said: "He was homeless virtually, living with his mum and dad in Bromley and very uncomfortable with that situation.
"He was friends with my friends who lived on the top floor of the building...in Dagenham. I lived on the ground floor and I had a big flat with a big garden and he was visiting Barry and Christina on the top floor and playing his guitar and singing and I was in the garden underneath and the window was open.
"I hear this music and I thought 'this is not your average wannabe'. I was immediately impressed with the quality of what he was doing."
Mary said she then went upstairs and introduced herself and subsequently the pair "hit it off".
She went on: "We talked about all sorts of things that interest both of us. He was very literate and very well informed. He had a very broad spectrum of interests.
"We carried on talking into the wee small hours and at some point in that conversation I said 'I've got a spare room, do you want to be my lodger?'"
He moved in a "couple of days later".
She continued describing their time together: "We spend the whole of the summer of 1969 with him in my life, in my apartment."