This Labour MP Says She Knows How To Curb Violence In London
7 April 2018, 17:02 | Updated: 8 April 2018, 06:57
Labour MP for Croydon Central told Andrew Castle she thinks policing is a "huge part" of tackling the rise in gang violence.
London Mayor Sadiq Khan, who has faced criticism for his response to recent killings, blamed cuts to services for the rise in violent crime.
Sarah Jones, Labour MP for Croydon Central, agreed with the Mayor that a reduction in police resources has contributed to the issue.
Speaking to Andrew Castle, she said: "If you take away huge amount of resource from police forces then there's going to be an impact.
"How do we prevent people picking up knives, picking up guns in the first place?
"You have to focus on education, on mental health, on youth services, on all the kind of places where grownups should really be with our kids to make sure they're making the right choices, doing the right thing, and turning their backs against what is actually incredibly dangerous criminal activity."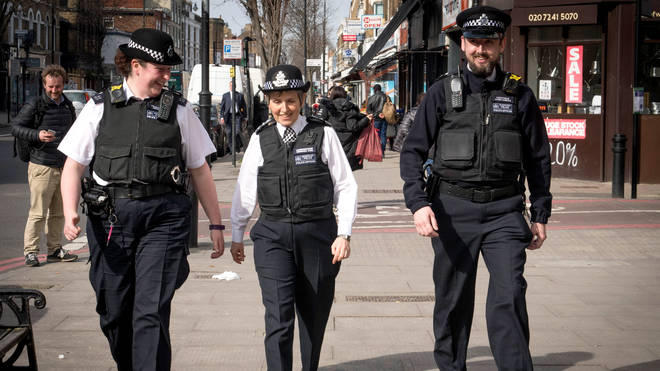 Yesterday Cressida Dick said the Metropolitan Police "will be doing more stopping and searching" of people in an effort to "suppress violence" and take weapons off the streets.
"Over the weekend we will have 300 more officers each day exclusively working against knife crime, exclusively in those parts of London that have been most affected recently."