Labour MP: "It's Not Our Position To Have A Second Referendum"
23 September 2018, 09:28
A Labour MP believes the chances of a general election are 50-50, as the party prepare to back a second referendum on leaving the European Union.
Andrew Gwynne said that the vote his party would seek a general election over a second referendum on Brexit.
The shadow secretary for communities and local government told Andrew Castle that "nothing's off the table" when it comes to what kind of vote the country has.
When asked whether he would personally back a second referendum, Mr Gwynne said: "We are not in control of the Brexit process, if it looks like we have no-deal then the meaningful vote that we secured for parliament is the first stage.
"I think if Parliament votes it down, Theresa May has absolutely no option but to go to the country."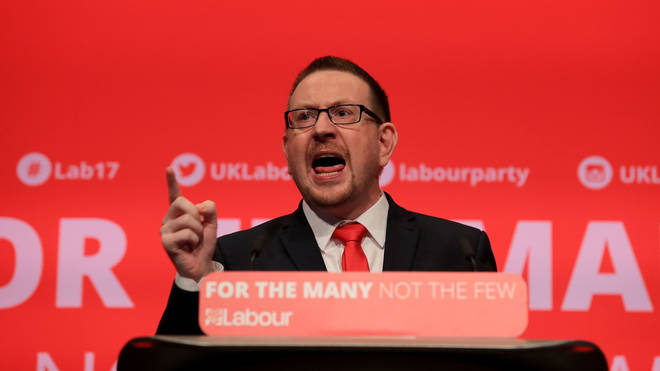 His comments come after Jeremy Corbyn says he is prepared to back a second Brexit referendum, but admits he would rather have a general election.
A YouGov poll found that just 8% of Labour members oppose another referendum on leaving the European Union.