SNP's Westminster Leader Threatens Second Scottish Independence Vote If Brexit Happens
2 December 2018, 10:12 | Updated: 2 December 2018, 14:04
The SNP's leader in Westminster says Scotland could seek a second independence referendum if the UK leaves the European Union.
Speaking to Andrew Castle, Ian Blackford said that his party would consider calling for a referendum on independence if the government continues to take the UK out of the EU.
The SNP's leader in Westminster said: "We have no real desire in Scotland to be taken out of the European Union against our will.
"And if that is where we end up, then we need to think about what options are open to us.
"One of the options would be that Scotland has a referendum on its constitutional future."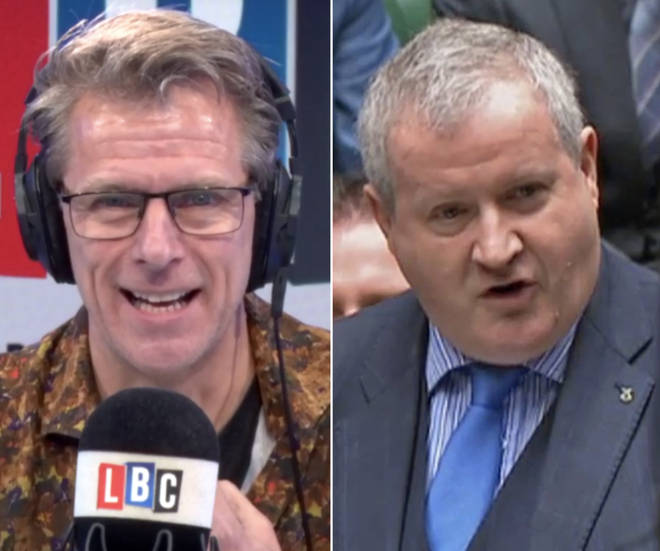 Mr Blackford said that his first priority was "dealing with Brexit", but any risk to the Scottish economy and jobs that the idea of a second independence referendum would be discussed.
"We have to have that as an option," he told Andrew.