WATCH: The Labour MP Who Accused Chancellor Of Sexism
28 February 2017, 18:35 | Updated: 28 February 2017, 18:46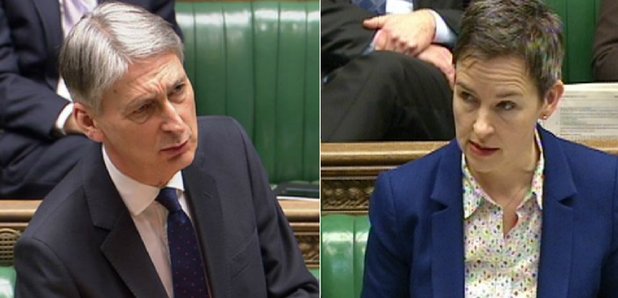 Mary Creagh tells Andrew Castle why she attacked Philip Hammond in the Commons today after he called her 'hysterical'.
WATCH: The Moment Creagh Called Out Hammond For "Sexist Language"
Labour MP Creagh asked Hammond if reassurances could be given to UK businesses to stop them moving to Ireland due to Brexit uncertainty.
The Chancellor told her: "I would urge her not to be hysterical about these things; many companies are making contingency plans, including setting up and incorporating subsidiaries."
Creagh gave a furious response in the Commons and was no less enraged when she spoke to Andrew this evening on LBC, describing what Hammond said as a "Neanderthal putdown."
She continued: "I don't think that's acceptable and for my younger colleagues, they were pretty aghast back there and in any other workplace, it wouldn't be accepted."
And Creagh told Andrew that the sexist abuse she's received on social media since standing up to the Chancellor: "Look at the comments on Twitter: people asking is it a bad time of the month for me.
"I've had all sorts of advice on Twitter, from one particular guy - a Ukip supporter - telling me to get a soft, girly, feminine haircut. I went straight back to him and asked if I could borrow his Just for Men. Because that's what his politics are: just for men.
"We can't take it, we're not taking it, we're here, we're staying here.
"People have got to get used to it."