Former Work and Pensions Secretary Explains What May Means By "Shared Society"
8 January 2017, 12:44 | Updated: 8 January 2017, 13:24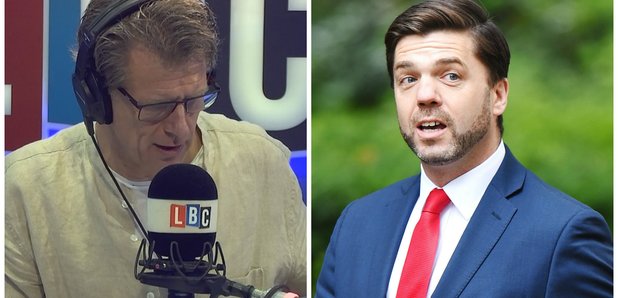 Tomorrow Theresa May will outline her plans for a "shared society".
The former Work and Pensions Secretary Stephen Crabb spoke to Andrew Castle about Theresa May's vision for a "shared society" ahead of her speech tomorrow.
He said: "She wants us to be a government that actually does, really, in a very gritty way, get into the detail of some of the big problems facing peoples' lives, so that's what will be at the heart of the speech tomorrow."
The MP for Preseli Pembrokeshire went on: "We're not just individuals who exist on our own, we actually get meaning in our lives from our relationships with others, being a part of a community and part of a nation."
Andrew then asked the MP whether he thinks the PM is "parking her tanks on Labour's lawn".
Mr Crabb defended the PM by saying she doesn't think in "narrow, political, tactical terms".
He continued: "I would just point out we've had centuries of social justice thinking within the Conservatives. It was the Conservatives that brought in the Clean Air Act.
"It was the Conservatives who pioneered so many of the social reforms of the 19th century, led the abolition of slavery, and I think she will present herself very much within that Conservative tradition."