Tonight with Andrew Marr 27/03 | Watch Again
27 March 2023, 21:14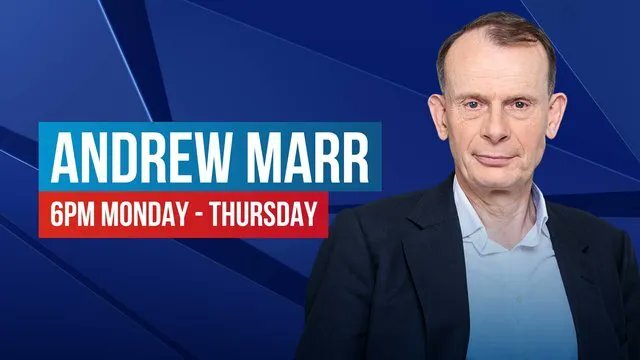 You can watch Monday's Tonight with Andrew Marr again in full here.
Andrew Marr was joined by:
Stewart Hosie - SNP MP for Dundee East, who is the party's Treasury spokesperson.
Alex Salmond - Leader of the Alba Party & former First Minister of Scotland.
Natasha Clark - Chief Political Correspondent at The Sun.
Miri Eisin - Retired Colonel in the Israeli Defence Force and former foreign media advisor to Israeli Prime Minister Ehud Olmert.
Bill Blain - Strategist at Shard Capital and author of Morning Porridge.
Mark Stephens - Lawyer and a Media Law & Privacy Expert at the Law Firm Howard Kennedy.
Brian Cox - Renowned Scottish actor who stars as Logan in Succession.
Watch Tonight with Andrew Marr exclusively on Global Player every Monday to Thursday from 6pm to 7pm.