Andrew Pierce Lays Into Anti-Brexit Chief When She Refuses To Reveal Funding Details
9 February 2018, 22:12
The Chief Executive of Best For Britain, the pro-Remain group backed by George Soros, told Andrew Pierce the organisation is completely transparent - then refused to say who their donors are.
Best For Britain took out adverts this week to introduce their campaign for a second EU referendum, partly funded by a £400,000 donation from billionaire George Soros.
Eloise Todd insisted that they are a transparent group, despite founder Gina Miller quitting after labelling them "anti-democratic".
And Andrew laid into her when she refused to name the six Conservative donors were at the dinner at Soros' house.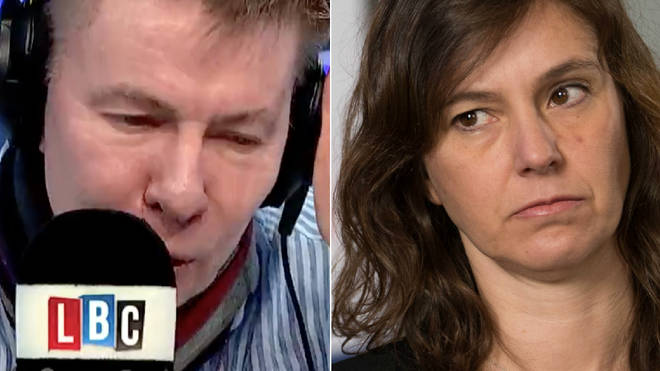 Ms Todd responded: "There's a privacy issue there."
When Andrew reminded her she mentioned transparency, she continued: "I wasn't actually at that dinner, so I couldn't tell you now."
That got Andrew angry: "Hang on Eloise. This story broke 24 hours ago, it's still running hard today. You didn't bother to find out, as Chief Executive, who was at a dinner where a billionaire wrote a cheque for £400,000. I find that hard to believe.
"Gina Miller, who founded your organisation, has accused you of being anti-democratic, saying we have to know who is financially supporting your organisation.
"There were six Conservative Party donors apparently at that dinner at George Soros' house. I'm asking you, who were they?"
When she tried to change the subject, Andrew hit back: "Why won't you answer the question Eloise?"
Ms Todd denied Gina Miller's claim they are undemocratic, but Andrew had another brutal question for her: "How democratic is it to have an American billionaire funding your campaign?
"He's not a British taxpayer and he's not even a citizen of this country. How democratic is that?"
Watch the video at the top to watch the ferocious encounter.