Firefighter Struggling To Get By Is Retraining To Be A Train Driver To Support His Family
2 July 2017, 12:39
This caller described to Andrew Pierce how he has struggled under the public sector pay cap enforced over past few years.
London firefighter Ross told Andrew Pierce that he feels he has no choice but to retrain in order to support his family, after "struggling to get by" under the wage cap enforced on those who work in the public sector.
Ross' comments come after Labour failed to push through an amendment to the Queen's Speech in the House of Commons, calling on ministers to recruit more police officers and firefighters and to end the 1% limit on annual pay rises for public sector workers.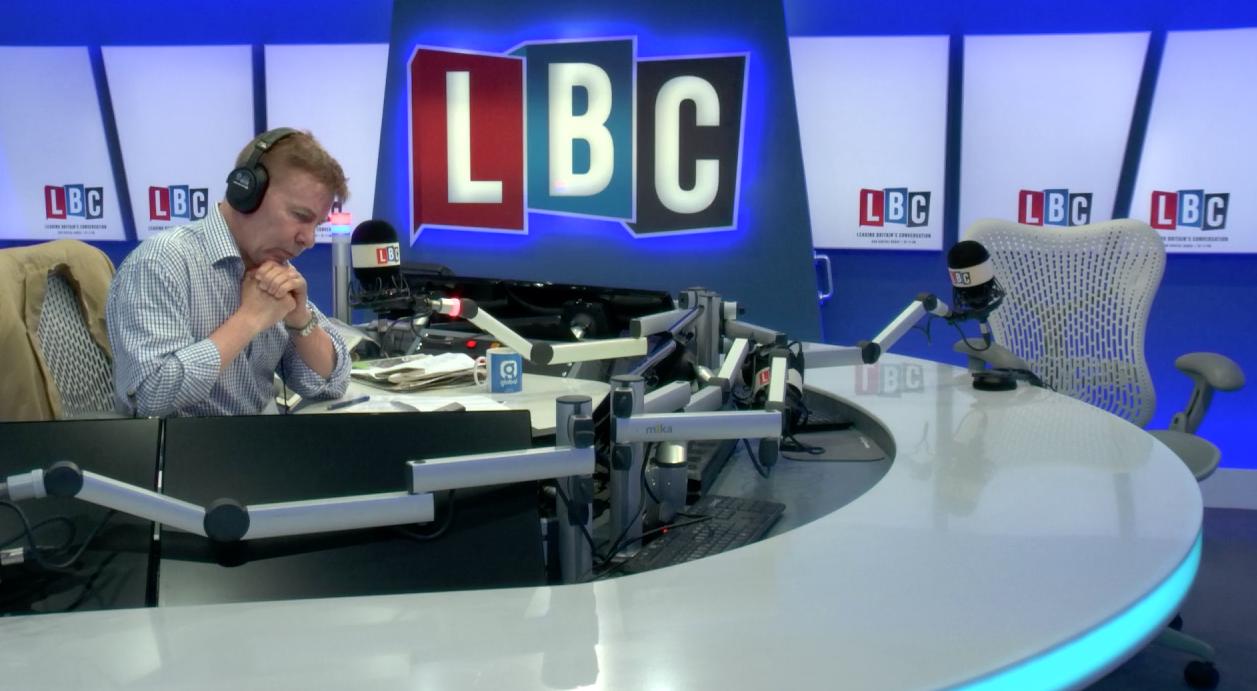 Andrew Pierce listens to Ross' struggles. Picture | LBC
He said: "It's not just hard for me but my public sector family who have also been affected by the pay caps.
"We've been attacked on our pensions and our working conditions. Through the cuts we've been working more and undertaking a lot more roles in our job. So for all of us it's been quite a savage few years."
Despite loving his job as a firefighter, Ross is retraining after 18 years to become a train driver where he can earn a lot more. On average, a firefighter earns £25,000 and a train driver can earn around £50,000 per year.
He said: "I don't want to, I love working as a firefighter, I'm proud to be a firefighter but I've got to think of my family."