'Ridiculous' Tory Austerity Cuts Force Nurse Of 18 Years To Leave The NHS
2 July 2017, 11:06 | Updated: 2 July 2017, 11:08
Speaking to Andrew Pierce on his show on LBC, Vicky said that austerity forced on the NHS by the Conservative governments became "ridiculous".
After 18 years working as a nurse in the NHS, Vicky felt that she could no longer work under the conditions forced on the sector by the Conservative government's austerity.
Despite working nearly two decades in the job, Vicky told Andrew that her wage never rose above £25,000 a year - which is still below the national average wage of just under £28,000 a year.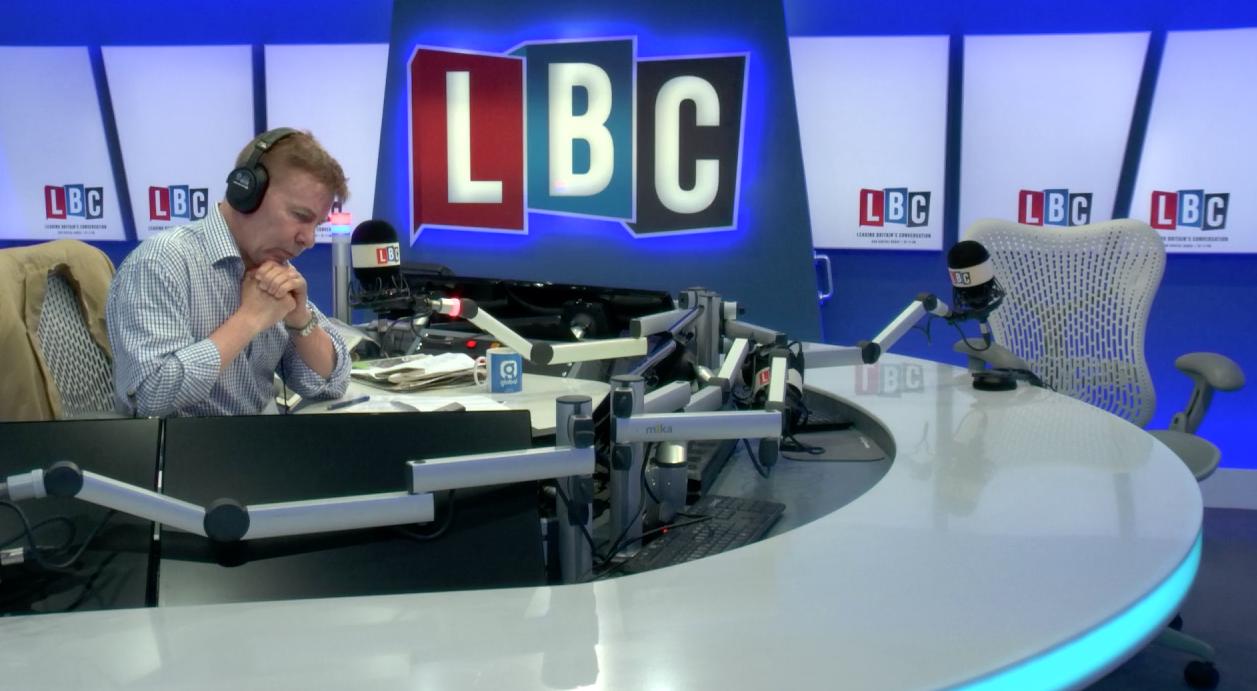 Andrew Castle listens to Vicky's story on LBC. Picture | LBC
She told Andrew: "I have decided not to go back to the NHS because the austerity cuts are just ridiculous.
"You can't get it all done properly because there's not enough hours in the day to do what is expected. And the offset of the wages is just ridiculous.
"I loved working there but the government and the way they run the NHS at the moment is just a big 'no no' for me."
Vicky made the comments after Labour failed to push through an amendment to the Queen's Speech in the House of Commons, calling on ministers to recruit more police officers and firefighters and to end the 1% limit on annual pay rises for public sector workers.