'The EU's Tactic Is To Try And Get Britain Negotiating With Itself'
6 August 2017, 11:32 | Updated: 6 August 2017, 12:25
In an interview with Andrew Pierce, Brexiteer John Redwood rubbished recent reports that an EU divorce bill could cost the UK £36 billion.
Three senior sources confirmed a plan in which the UK would pay €10bn a year for three years after leaving the union in 2019, the Telegraph has reported.
UK prepared to pay £36bn for EU divorce bill - reports
But Conservative MP for Wokingham, and staunch Brexiteer John Redwood, rubbished reports.
He said: "This business that we have to pay to get them to talk about trade is just completely ridiculous.
"They need to talk about trade more than we need to talk about trade, we all know they will talk about trade before March 2019 because it's in their interest to do so, we have absolutely no need to pay them a penny, to get them to talk about something they need to talk about."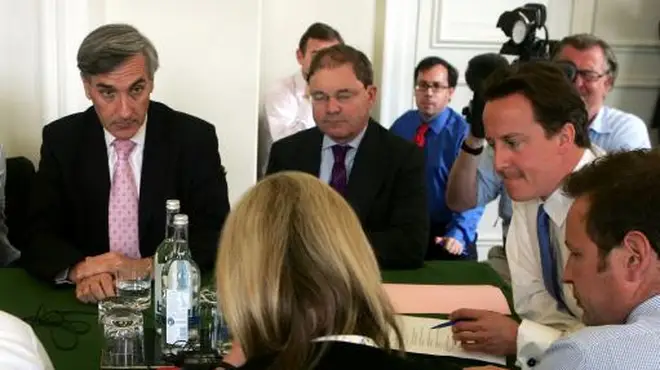 Mr Redwood continued: "Ministers would be quite wrong to be talking about any figures, we don't owe them any money.
"It would be silly to be offering something when the EU is still not very willing to talk and is not coming up with anything constructive on it's own side.
"The EU's tactic is very clear. It's divide and rule to try and get Britain negotiating with herself."