Beverley Turner Responds To Children Commissioner's "Battery Hen" Comments
27 August 2018, 15:59 | Updated: 27 August 2018, 16:08
The LBC presenter gave an impassioned rant in response to the Children's Commissioner, Anne Longfield's, comments that children have been living like "battery hens" during the summer holidays.
Ms Longfield warned that sitting indoors for hours playing video games and watching smart phones were worsening children's mental and physical health and fuelling violence.
She told The Observer: "There is a sense that children are retreating into their homes or being limited to their homes, and we are seeing the consequences in terms of health, mental health and marginalisation from school and violence.
"Parents told me in the playground that if they hadn't been there, the children would have been in the house in what was described to me as a 'battery hen existence' for so many kids - spending vast amounts of time during a hot summer online."
She also recommended a network of play schemes be developed and adventure playgrounds be placed in the most deprived areas of the country.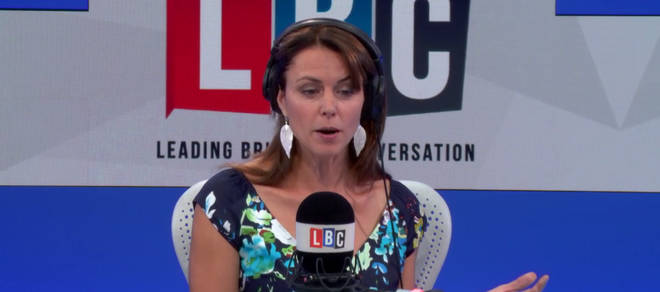 Responding to these claims Beverley said: "But there's very little help with this. It feels like it's stacked against us as parents.
"Over the years I've tried uploading restrictions. It's really difficult. So when I hear somebody like Anne Longfield, basically criticising parents to say that children are living like "battery hens," I say come on then, help me! Help us!
"Successive governments are reluctant to get involved in family life. They cannot bare the idea of being accused of being a nanny state.
"The government are doing nothing to help me when it comes to screens. And yet I do believe these are the biggest threats to this generations."