Beverley's Son Has An Interesting Idea To Get Teens Off Social Media
11 March 2018, 08:12
LBC's Beverley Turner asked her 14-year-old son what the solution was to get teens off their smart phones, his answer shocked her at first but then she realised he had a valid point.
Beverley said her son was "full of common sense" so she asked him what the Government needed to do to get teens to spend less time on social media.
His answer - "Just make the real world more interesting".
When she stopped to think about it she realised her son had a point because "nothing, for these children, is currently as interesting in the real world as their phone is to them in their hand".
The comments follow news that Ministers are looking into imposing time limits for children using social media.
A 2017 survey by Ofcom found that 83% of 12-18-year-olds and 39% of 8-11-year-olds had their own smartphone, and that 23% of 8-11-year-olds had a social media profile compared with 74% in the older age group.
It also found that social media use sometimes brought problems.
One in eight 12-15-year-olds said social media brought pressure to look popular all the time, and 29% of those who went online said they had seen something they had found worrying or nasty.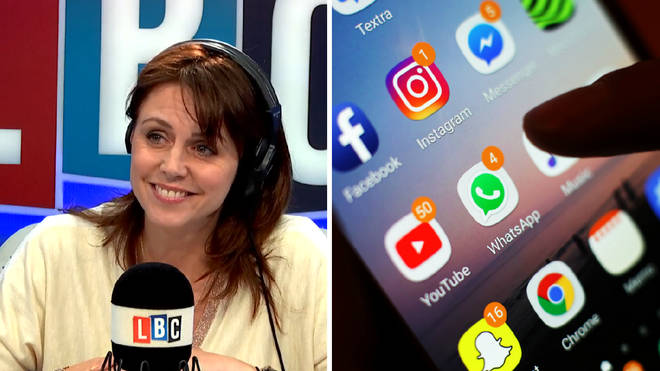 Culture Secretary Matt Hancock has said there is 'genuine concern'.
He told the Times: "There is a genuine concern about the amount of screen time young people are clocking up and the negative impact it could have on their lives.
"For an adult I wouldn't want to restrict the amount of time you are on a platform but for different ages it might be right to have different time cut-offs."