Beverley Turner's Explosive Row With Caller Over School Hijab
13 October 2018, 20:45 | Updated: 14 October 2018, 16:32
This is the moment Beverley Turner was told to "shut up" and "go away" by a caller during an explosive row about Marks and Spencer's school hijab.
But when Beverley said that it was "their culture that gives them the veil in order to make them less sexual to the male gaze", Christine lost her tempter.
"Oh for goodness sake, shut up," she said. "You just make me so angry. Go away woman!" she said.
"You are talking absolute nonsense!"
- What's the difference between a burka and a hijab?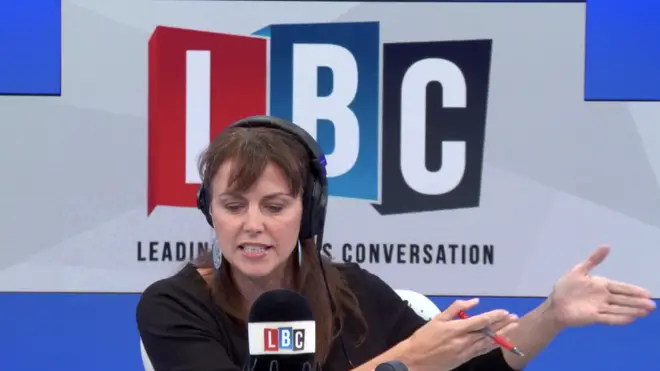 But the row escalated further when Christine, despite hailing Beverley for saying it was wrong that only women feel they need to 'desexualise themselves' by wearing the hijab, refused to explain why that is not the case.
"I am not going to apologise for my Western, liberal, feminist perspective," Beverley said.
"These are girls born in London, in Manchester, in Leicester, in Birmingham, living in the UK supposedly being brought up to believe in gender equality.
"And the first thing when they get to school is 'I'm going to put a veil on your head because you're a girl'.
"And the boy is not going to have the veil because different rules apply."
Listen to the heated exchange in the video above.