"They Don't Do Anything:" Lack Of Mental Health Support Frustrates Caller
27 August 2018, 14:18
Recounting his own personal experience to Beverley Turner, Keiran from Bromley criticised the lack of support for people suffering from mental health issues.
With NHS England asking GP practices to have in-house mental health therapists on site, Beverley Turner asked why such a system wasn't already in place to support the increasing number of people with mental health problems.
And Keiran from Bromley rang Beverley to share his experience of mental health struggles.
He said: "I lost my hearing when I was two, but it wasn't picked up until I was 27. I have slight issues... I've done two courses of CBT (Cognitive Behavioural Therapy.)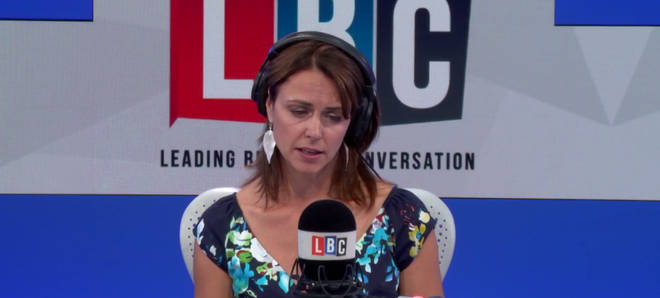 The LBC presenter asked: "Did you not find that useful?"
Kieran replied: "No because, it [the problems] goes back to when I was two. I'm 55 now. In 12 weeks you are not going to solve this issue. Once your 12 weeks is finished, even when they say come back and see us if you have any other issues, when you do go back, they say hang on you've had your 12 sessions.
"The therapist, psychologist, councillor never actually get involved with dealing with the issues... They don't do anything. You just talk."