Steve Backshall Tells Beverley: 'Trump On The Environment Is Heartbreaking'
27 February 2017, 16:52 | Updated: 27 February 2017, 16:55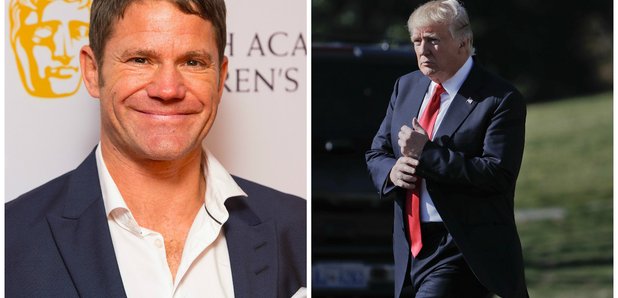 Deadly 60 Presenter Steve Backshall was in the LBC studio with his Olympic Gold Medalist wife Helen Glover - and he's not impressed with Trump.
Environmentalist and TV Presenter Steve Backshall was in the LBC studio with his wife Helen Glover, an Olympic rowing champion, speaking to Beverley Turner about fundraising to protect a section of the rainforest.
The couple are set to kayak, non-stop, for 125 miles from Devizes to the Houses of Parliament at Westminster, to raise money so they can save a section of the Malaysian Borneo rainforest from being cut down for oil palm plantations.
Donald Trump has said he has an "open mind" when it comes to environmental issues, but has appointed a cabinet which features people who deny global warming, and support the continual use of fossil fuel.
Beverley said: "Sometimes these issues do not feel as pertinent to us as they should, one man to whom this is not a particular area of interest, is of course the new President of America, Donald Trump.
"He has sent very strong signals that he would like to rip up the Paris agreement, sustain fossil fuel subsidies, ignore the laws that protect people from the rest of the world from the impacts of dirty energy.
"Steve, when you hear the sort of statements that he's making, do you despair?"
Steve responded: "It's pretty heartbreaking."
The TV Presenter and his wife Helen went on to explain why environmental issues are so fundamentally important, and tell the LBC presenter about their challenging fundraiser.
To find out more about the pair's challenge, click here.