Consumer Rights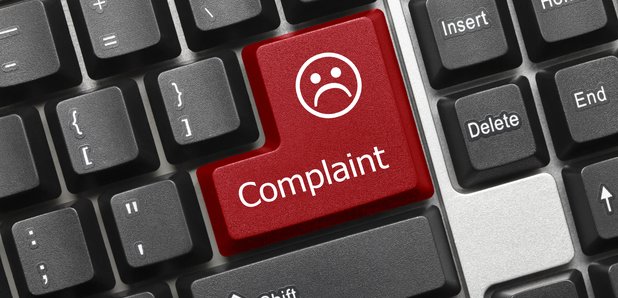 LBC's lawyer, barrister Daniel Barnett of Outer Temple Chambers, answers your questions on a wide range of legal issues. Listen to him with Clive Bull on Wednesday nights at 9pm.
Please read the disclaimer at the bottom of this page carefully.
What to do to return an unwanted purchase/gift?
In the shop:
Shops do not have to accept returns unless an item is faulty, not as described or unfit for purpose. Most retailers choose to provide a goodwill returns policy, offering an exchange, refund or credit note. If they have a returns policy (usually displayed on receipts, on signs in-store and online), they must stick to it. There are often time limits, usually 28-30 days, but many stores extend this period over Christmas.
If you don't have a receipt, the store is under no obligation to give you a refund under its goodwill policy. If the item is faulty and you don't have a receipt, you'll need to be able to prove you bought the item from the shop and the date you bought it; hopefully with a credit card or bank statement for the correct amount.
If it was a gift, you'll need to ask the giver for a receipt (if they didn't give you a gift receipt at the time) as proof of purchase in order to return an item and obtain a refund. If you don't have either a receipt or gift receipt, the store is unlikely to give you a refund, but they might, depending on their individual policy, offer you an exchange or credit note. If the gift giver bought the gift on their debit or credit card, stores usually only refund on to that card. So, if you don't want to ask the person who bought you the gift to return it for you, you will probably have to make do with an exchange or credit note.
If you pay by credit card for any item between £100 and £30,000, you have extra protection. The credit card company is jointly liable for any breach of contract or misrepresentation by the retailer or trader. This is useful if a trader has gone bankrupt, or doesn't respond to your complaints. It also applies to foreign transactions.
Items you generally can't return:
- DVDs, music and computer software: Many retailers refuse returns if the seal or packaging has been broken.
- Perishable items: You won't usually be able to return an item if it's perishable - food, drinks, flowers
- Made to order" If an item has been made to order or is personalised, it's very unlikely you'll be able to return it.
Online:
If items are bought online, shoppers often have greater rights than in a store, because they have not seen or held their purchases to ensure they are what they want. If your gift was bought online, over the phone or by mail order, you have some rights to return it.
If you buy a gift online, you have the right to cancel your order from the moment you place it until 14 days after the goods are received by you.
You have a right to a full refund within 14 days of either the trader getting the goods back, or you providing evidence of having returned the goods, whichever is sooner.
If you gift is bought online, you'll need to ask the gift giver for the date the gift was ordered. The easiest way to return a gift bought online, is to ask the person who bought it to return it for you as the regulations that cover online purchases are between them and the retailer.
If your item/gift is faulty:
The item must be of satisfactory quality, fit for purpose and as described – otherwise you can get a refund. This includes items that are broken, or do not work after being taken out of the box, and if they fail after a few days or weeks of use. You have 30 days to reject goods and get a full refund if faulty. You have the right to a replacement or repair for the first six months. If the shop decides to repair, and this fails, you are entitled to a refund.
But, these rights only apply to the person who bought the gift, not the recipient, so you'd have to get them to return the gift for you.
What if I have a problem with a delivery?
If you buy something online and a delivery attempt is made whilst you're out, and the delivery company leave it with your neighbour without your express instructions, the seller remains responsible if something goes wrong. You can argue there has been a breach of contract.
Be warned though – if you say, 'leave it with a neighbour' without specifying which one, this could be construed as any house in close proximity. If you are happy for a neighbour to accept delivery for you, you should state their actual address.
My flight was delayed - what can I do to get compensation?
You are protected if you fly with an EU-based airline, or a non-EU airline flying from an EU airport. These Regulations apply if:
- have a confirmed booking
- you checked in on time
What am I entitled to if my flight is delayed?
You will be entitled to meals, refreshments, phone calls, and emails if one of the following happens:
- A delay of two hours or more for a flight under 932 miles
- A delay of three hours or more for a flight within the EU over 932 miles
- A delay of three hours or more for a flight that isn't within the EU, but is between 932 and 2174 miles
- Any flight where there is a delay of three hours or more
If one of the above conditions is met, you are entitled to:
- Access to email and phone calls
- Appropriate free meals and refreshments - you should get vouchers from the airline. If these are not forthcoming, keep receipts of anything you have to buy so you can reclaim them at a later date from the airline. Airlines will only pay for 'reasonable' expenses, so you won't succeed in claiming your money back for expensive meals, alcohol and 5* hotels!
- If an overnight stay is necessary because of serious delay, hotel costs and transfers
- If you are delayed over five hours, you can opt to be re-routed or reimbursed as if your flight had been cancelled
- You may also entitled to be compensated by the airline depending on the length of the delay, the distance of your flight and whether your destination is within the EU or not.
My brand-new washing machine or car is faulty – what can I do?
If you're buying a brand-new car, it must be of satisfactory quality, and fit for purpose
My second-hand car is faulty – what can I do?
It's prudent to carry out proper checks. If something is wrong with the car you may have a right for it to be repaired, or some or all of your money back. Check the history of the car, the MOT, the details with the DVLA, and the log -book
What if I buy something on eBay and it doesn't work or it is different from what I ordered?
When you buy from a private seller (rather than a business), the requirements for goods to be of satisfactory and fit for purpose don't apply. But, they should be as described. If the seller says the item is 'new' or 'nearly new and in excellent condition' and it isn't, then you can argue the item wasn't as described. If the item is not as described, you can argue the seller is in breach of contract.
When you buy from a business seller the item should be of satisfactory quality and fit for purpose, as well as, as described. If the item is faulty the seller will be in breach of contract. You should contact the seller and ask for a refund or for them to send you a replacement item.
If you cannot resolve your issue with the seller, you can raise a dispute through eBay Money Back Guarantee or using a small claims court.
Disclaimer
This page provides links to help with legal problems. They are third party organisations and neither Global Radio nor Daniel Barnett are responsible for any advice given by them. If you obtain or listen to legal advice during the LBC Legal Hour, please bear in mind that all advice given is of a general nature only and it is important that you check it – either with a CAB, a Law Centre, or a solicitor - before relying on it. The nature of the radio show format means that the advice is off-the-cuff and is given without taking the detailed level of instructions which a lawyer would normally take or taking time for reflection; accordingly neither Global Radio nor Daniel Barnett accept responsibility for reliance on any advice, even if it is mistaken or negligent. All legal advice during the radio show is subject to the terms in Daniel Barnett's client care letter, a copy of which can be obtained on request and which will be emailed to all callers into the LBC legal hour.