Use Your Local Shops, Or Business Rate Changes Will Shut Them Down
23 February 2017, 09:33 | Updated: 23 February 2017, 09:40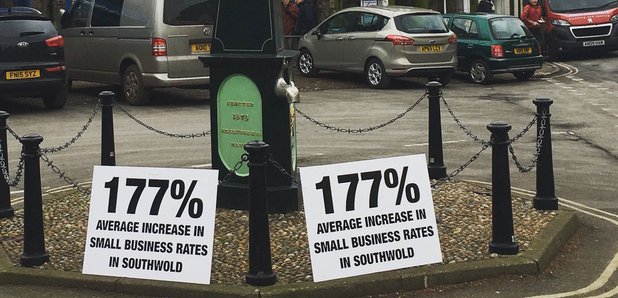 This baker told Clive Bull that independent shops like hers will disappear because of the government's business rate changes.
Rebecca Bishop owns the Two Magpies bakery in Southwold and revealed that, under the government's new plans, her shop's rateable value had gone from £7,200 to £25,500, making her ineligible for small business relief.
She said she hopes this makes people change the way they shop - or risk losing independent shops from the High Street forever.
Ms Bishop told Clive Bull: "This will make the business less sustainable.
"This increase in what is going on in our High Street could be enough for people to really think about what they are doing with their shopping habits."
Business rates are going up by an average of 177% in Southwold, meaning many of the small, independent retailers may be forced to shut.
To show the impact of the increase, the Two Magpies Bakery put their price of their sausage rolls up 177% to £8.17.