The Charming Call From Jacob Rees-Mogg's Driving Examiner
8 February 2018, 07:43 | Updated: 8 February 2018, 07:54
This is the inside story on Jacob Rees-Mogg's driving test - as told to LBC by his driving examiner.
As Darren was discussing the proposal to ban newly-qualified drivers from driving at night, he received this call from Debra.
She is a driving examiner and revealed that she was on duty when a 17-year-old Jacob Rees-Mogg took his driving test.
She revealed that even as a youngster in a stressful time, he was very confident and very polite.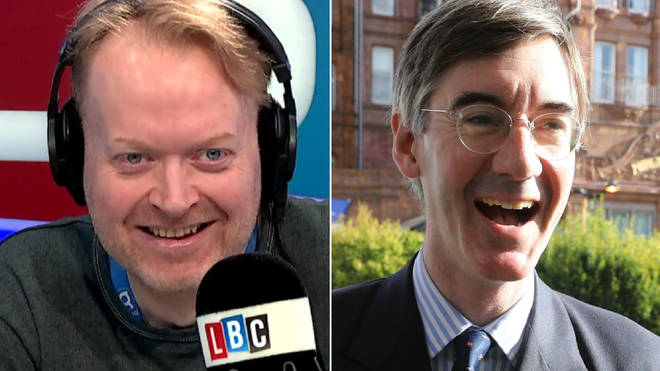 Debra said: "He was 17 when he came up. Sometimes, the candidates won't even look at you because they are that scared. Their eyes are front and they won't even look at you.
"But with Jacob, we met at the driving test centre and had a bit of a walk to the car. Normally, I have to make conversation to make him feel comfortable.
"But with him, he looked me straight in the eye and he said to me 'You must be one of the youngest driving examiners in the country'.
"And I thought 'Look what a private education does for you!' The man wasn't scared at all. In fact, I was a bit in awe of him!"
And the key bit... how did he do? Debra reveals: "He was excellent, he passed first time."