Darren Adam Has The Perfect Response To Anti-Breastfeeding Text
1 August 2017, 11:06 | Updated: 1 August 2017, 11:14
When Darren Adam received a text message from a man who was against breastfeeding in public, the LBC presenter had the perfect response to hand.
New research has found the UK has one of the lowest rates of breastfeeding in the world.
Just one in three babies, or 34 per cent, are breastfed for the recommended six months in the UK.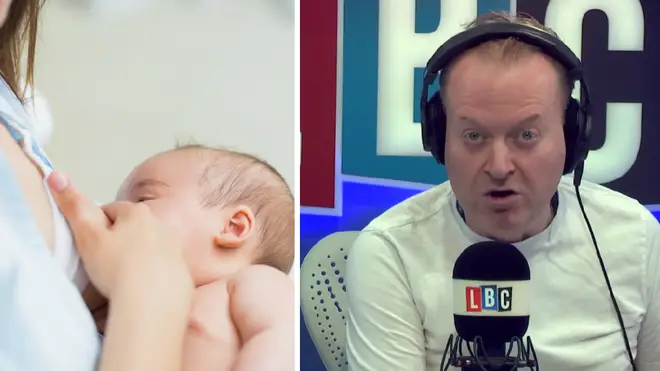 Experts now want to change Britons' attitudes - but not everybody is in favour of the idea.
Faz sent a text to Darren which left him absolutely gobsmacked.
It read: "I am against public breastfeeding. I wouldn't permit my woman to."
Taken back, the LBC presenter began ripping the contribution to shreds.
"You wouldn't permit your woman?" Darren retorted.
"Do you have one Faz? Cos' I can only imagine the queue of women waiting to be with you is too lengthy to even contemplate."
Watch Darren's perfect response above.