Darren Adam Shreds Caller Who Says Atheists Are "Too Lazy" To Care About Religion
6 September 2017, 13:08
This caller was left seething with Darren Adam's take on religion, so the LBC presenter decided to take him on.
John called up as a new poll found more than half of the UK population has no religion.
The survey showed 53 per cent of all adults have no religious affiliation, up from 48 per cent in 2015.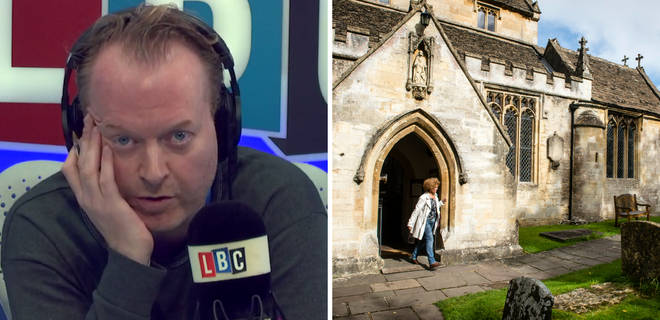 John accused Darren of being a "shock jock" after the LBC presenter described himself as an atheist.
The caller then went on to describe those who had declared themselves secular as "too lazy to make a decision".
John added: "They're too busy watching Eastenders!"
The remarkable accusations left Darren Adam gobsmacked.
Watch his brilliant reaction above.