Met Police Officer Explains The Reality Of Modern Day Policing
22 January 2018, 12:19 | Updated: 22 January 2018, 12:22
Burglaries and thefts are rising at an alarming rate. This serving Met Police officer explained the key challenges for police, including dealing with knife crime and terrorism.
LBC's Darren Adam was discussing new figures from the Metropolitan Police which show burglaries have gone up by a fifth in just a year, as police chiefs increasingly ignore so-called 'low level crime'.
Asked whether it was down to budget the caller claimed there were other issues too.
John, a police officer, said: "It is to do with budgets but I would say in some places bad management - bad use of your resources".
He spoke about the closure of eight police stations within the west London area.
"The main thing I get at the moment, as a police officer, that people are really upset about is the closure of front counter police stations".
"You've got to understand we have a lot of issues at the moment with knife crime, hate crime, so there's a lot of stuff going on with that and in the back scenes trying to curb them and deal with that.
"We also have to deal with the terrorist threat".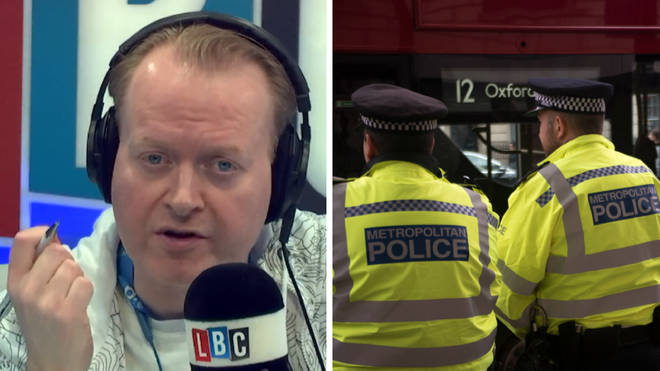 It's thought many victims are also not bothering to report crimes against them because of fears the police will not take any action.
John spoke about how long it takes to investigate a case and chase CCTV etc…
He said: "Police get a lot of crime reported but in many cases the victims don't get back to them, particularly when it comes to commercial premises".