'Theresa May Reacts To Events, She Doesn't Shape Them'
15 November 2016, 11:20 | Updated: 15 November 2016, 11:28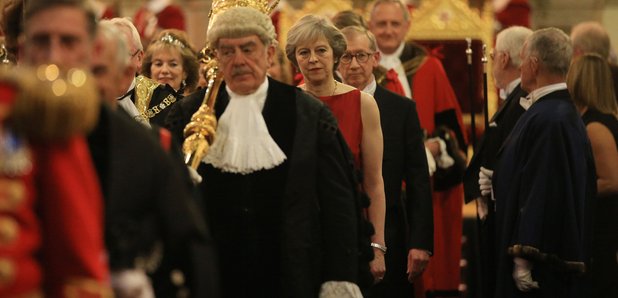 Darren Adam says that Theresa May doesn't shape events, she reacts to them - is that what we need from a Prime Minister after this remarkable year?
During a speech last night that reflected on the Brexit result and Donald Trump's victory, May admitted that "change is in the air".
Which left Darren wondering if she's got what it takes to do the country's top job.
"It's difficult to say that somebody who's been Home Secretary has been in the shadows," he said.
"You should learn a lot about somebody in that particular job. And what do we know about Theresa May from that? Not very much.
"We know that in terms of the government's own promise to get immigration numbers down...she conspicuously failed to enact that."
Darren continued: "I come back to this idea that she seems to react to events, she doesn't strike me as a politician that's going to shape events.
"That's maybe not a bad thing, it's maybe time for someone who's a pragmatist.
"But it doesn't fit into this idea that she thinks that change is in the air. Maybe change is in the air but it's happening all around her, to her, she's not the agent of change."