This Caller Says People Who Attack Emergency Staff SHOULDN'T Face Tougher Sentences
15 November 2017, 13:17
Darren Adam was left simply stunned when this caller tried to tell him people who attack emergency staff SHOULDN'T face tougher sentences.
Stuart called LBC after it was reported paramedics had been assaulted by a coach driver as they treated a seriously ill patient on Tuesday.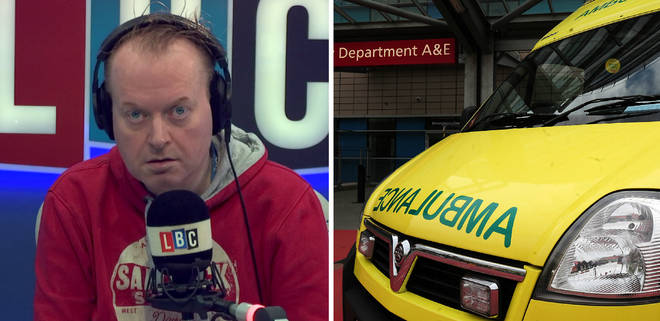 The London Ambulance Service staff had to call for urgent help during the incident which unfolded at about 9am in Camberwell, south London.
A proposed new law could see the maximum sentence for common assault against emergency service workers doubled.
The legislation will cover attacks on police, prison officers, custody officers, fire service personnel, search and rescue services and certain healthcare workers including ambulance staff.
But, Stuart said he did not support the Bill, claiming "each individual group doesn't need it's own individual law".
He added: "I think all laws should be equalised regardless.
"We should make sure that every single human being has the same legal protections."
Watch the conversation in full above and see what you think.