Brexit: Alastair Campbell Accuses Theresa May Of Using "Alternative Facts"
29 November 2018, 18:17 | Updated: 29 November 2018, 18:51
Alastair Campbell accused Theresa May of using "alternative facts" while warning Jeremy Corbyn that he could not end austerity if Brexit went ahead.
Tony Blair's former spin doctor was giving his reaction as the Prime Minister agreed to take part in a Brexit TV debate on the BBC next month.
Jeremy Corbyn has said he too would take part but is disputing the time and channel it takes place.
But who'd come out on top if it ever happens?
Mr Campbell, who is campaigning for a so-called People's Vote, admitted "I don't know".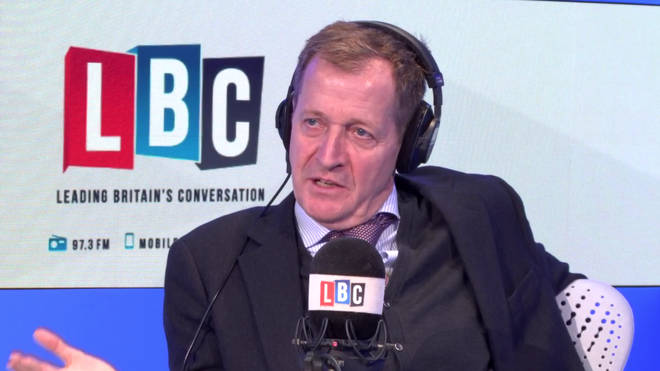 "They'll both have different objectives," he told Eddie Mair.
"[Theresa May] is giving us alternative facts, she is somebody who for a vicar's daughter sails very close to the wind when it comes to setting out the facts.
"This deal, she doesn't like admitting the truth about it. She doesn't like admitting the ERG, the Brextremist, are right when they say she's negotiated away sovereignty."
Turning his attention to the Labour leader, Mr Campbell continued: "What he'd want out of a debate like this would be to go on there and go on about the need to end austerity.
"Now I understand that's important, but my view is that you can't end austerity and have the Brexit, particularly now we've seen from every single analysis that's been done… is Brexit is going to hit us very, very hard."
Watch the interview above.