Any Brexit Disruption Over Within A Year: Lord Lawson
17 September 2018, 17:43 | Updated: 18 September 2018, 14:06
A former British chancellor has told LBC any disruption brought about by Brexit will be "minor" and over within a year.
Lord Lawson, a pro-Leave peer, insisted Britain would reap the benefits of leaving the EU after just 365 days.
He was speaking after the IMF warned of adverse risk to the UK's economy on all likely outcomes of Brexit.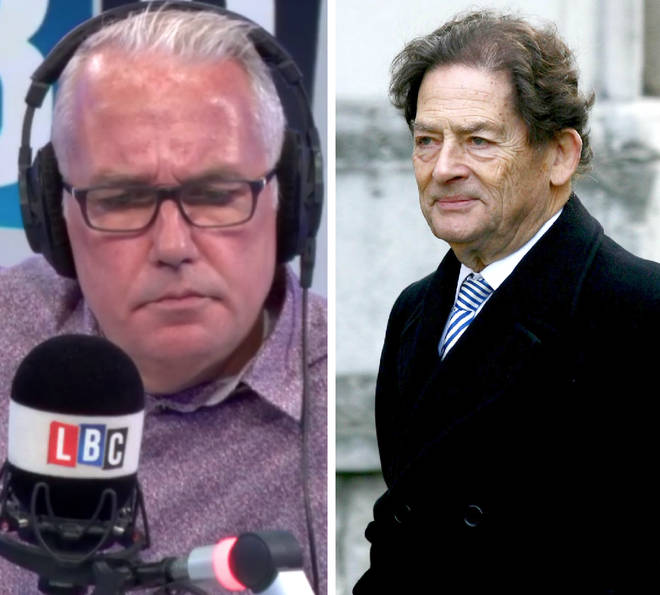 Its head Christine Lagarde said there would also be a "substantial cost" attached to Britain leaving the bloc without a deal.
But Lord Lawson, who served in Margaret Thatcher's Cabinet, played down the warning.
Speaking to Eddie Mair on Monday, he said: "Disruption will be very minor, and it'll be over within a year.
"From there on out we will be benefiting.
"Most people who are concerned about their children are not thinking about what is going to happen in the next few months - they are thinking about the long-term future for their children."