Brexit: Theresa May Warned Of No-Confidence Vote By Next Week
14 November 2018, 17:39 | Updated: 14 November 2018, 20:48
A former advisor to David Davis has predicted Theresa May could face a leadership challenge as early as next week over her Brexit deal.
Stewart Jackson, who left his post when the former Brexit Secretary resigned earlier this year, said the Prime Minister's premiership is "finished".
It's as Mrs May announced her Cabinet had backed her draft withdrawal agreement following a marathon meeting on Wednesday.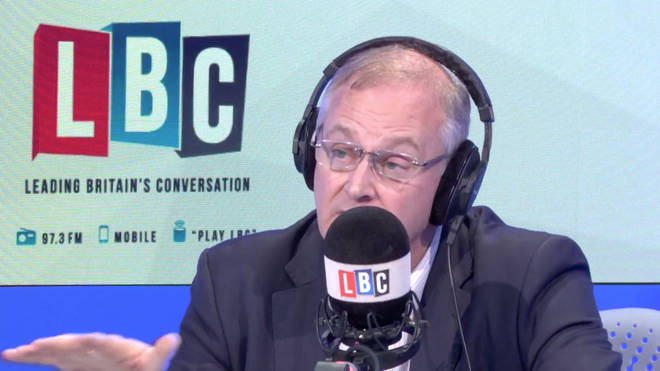 - Conservative Leadership: What Is The 1922 Committee?
The draft withdrawal agreement has come under fierce criticism from both sides including Brexiteers - who say it does not deliver on the referendum result.
Mr Jackson, who joined Eddie Mair on Wednesday, agreed.
"I think she's totally finished," he said.
"I think you'll have 48 letters reached by next week, she's lost the trust of the parliamentary party."