Brexit: Two Lords Clash Over Whether A Second Referendum Is Needed
19 November 2018, 17:39
Lord Digby Jones and Lord Bilimoria went head-to-head over whether a second referendum on Brexit was needed.
The pair clashed after Theresa May attempted to sell her draft withdrawal agreement to businesses.
She told business leaders at the CBI that her deal will stop EU migrants "jumping the queue".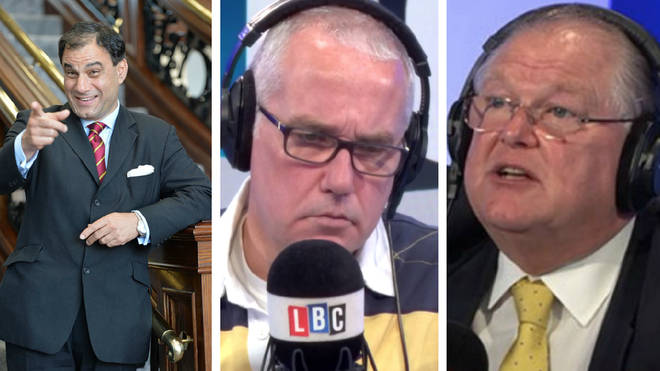 Lord Bilimoria, who founded Cobra beer, is a leading voice in the so-called People's Vote campaign.
He told Eddie Mair businesses were being "frightened" into backing the PM's deal - because "they think the only other option is no deal".
"The polls now show very clearly 54 percent of people would Remain, 55 would want a second vote," he added.
Lord Jones, the former CBI Director, disagreed, hitting back: "I'll give you a second referendum - if you'll give me the best of seven.
"At what point does this stop? You can't carry on saying the British public got it wrong because I don't like it."